Hello,
So here is some more work I have done this past year or so. This work mainly revolves around interactive work, design, and animation. There are several other interactive/web design projects I will post after this one. I hope you enjoy and like what I have been up to.
Below are a series of stills from the Mall of America: Nickelodeon Universe site I worked as illustration, design and animation. I got to animate Spongebob and several other elements on this one. It was fun to work on.

The next set of images below are from the 2008 Halloween site I designed for Target. This years theme was Domo and all things Domo. With this project I got to Design everything, Animate, and illustrate needed assets. The Amazing thing I just found out was that this online experience was Targets most successful seasonal campaign to date with sales up 89%.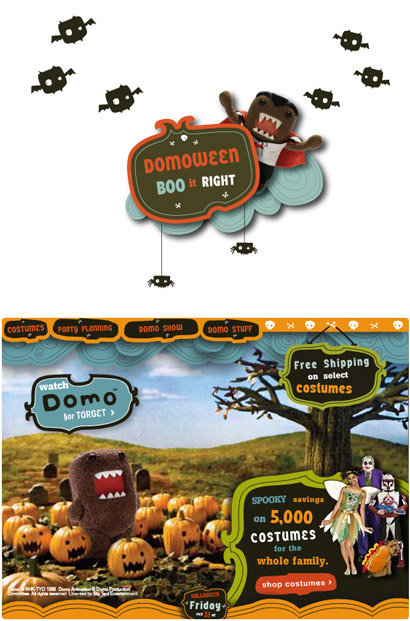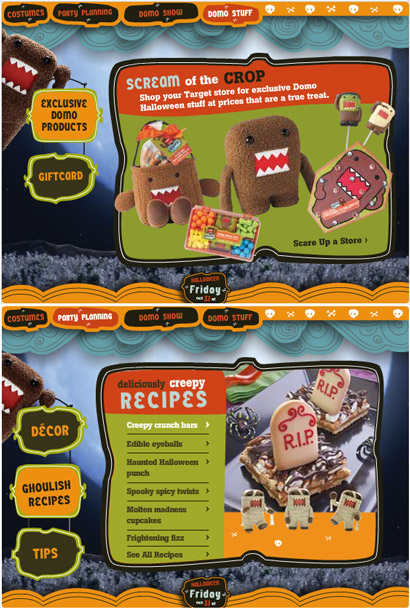 The last set of images I will showcase today are from the previous years Halloween site for Target. Edgar and Ellen from Nickelodeon were the main theme this year and it was extremely well received. Again I got to lead the design and animation along with making all the fun illustrations for the site.